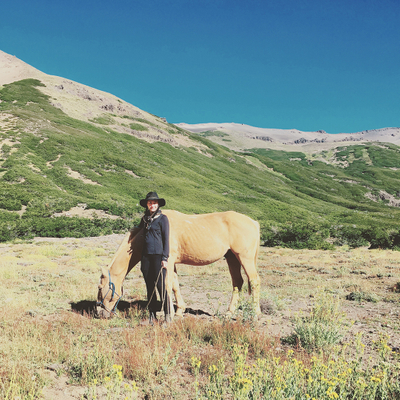 Archerfish is a full-service production company founded by filmmaker Lindsay Blatt. With fifteen years of experience in media, developing long- and short-form stories for domestic and international organizations, Archerfish creates visually engaging films with clarity and emotion for a wide variety of platforms.
Lindsay produced the feature-length science documentary, The Most Unknown, which the Los Angeles Times called "an unabashed love for discovery." The film follows nine scientists across the world as they search for answers to some of humanity's biggest questions. Together, the physicists, astronomers, biologists, and neuroscientists explore unknown areas of each other's work. Along the way, they stumble upon something fundamental about the nature of discovery: Why are seemingly unanswerable questions worth asking? Directed by Peabody Award-winning documentarian Ian Cheney and advised by legendary filmmaker Werner Herzog, the film is currently available on Netflix.
Her first documentary film, Herd in Iceland, follows the island nation's annual horse round-up. These unique, half-wild, half-domesticated horses hold a precious place in Icelandic culture, art and tradition; for over 1,000 years Icelandic law has prohibited the importation of horses onto the island. Filmed from land and air, foot and hoof across the vast Icelandic landscape, Herd screened at more than 30 festivals, including DOC NYC, Big Sky, and Byron Bay. It won over 15 festival awards and is currently being shown on PBS stations throughout the United States. Lindsay has worked in the art departments on PBS's Make 'Em Laugh, Hey Boo: Harper Lee and To Kill a Mockingbird, and the live theater event 1969 by Alarm Will Sound.
She was a Storyteller in Residence in Costa Rica's Osa Peninsula, where she filmed the connection sustainable farmers and small-business owners have with one of the most biodiverse regions on the planet. She's directed & shot ten Wild Women Expeditions travelogues: horse treks through Patagonia, Mongolia and Iceland, a hiking trip in New Zealand, the Galapagos, the Arctic, cultural tours of Northern Thailand and Morocco, kayaking and snorkeling in Baja Mexico, and hiking the Inca Trail. Lindsay produced PBS NewsHour's Emmy-nominated Brief But Spectacular with Steve Goldbloom and produced the NewsHour x FacebookWatch series That Moment When. A series of short films she produced with OceanX about the wonders of the ocean and those who explore it will be released in 2023. She directed a series about prize-winning immigrant scientists and artists for the Vilcek Foundation. It included a profile on Katalin Karikó, the world-changing mRNA researcher whose technology was used to develop the Covid vaccine.
Lindsay graduated with honors from Pratt Institute, and her work has been featured in Harper's Magazine, The New York Times, The Boston Globe, Modern Farmer, National Geographic, and at The Brooklyn Historical Society. She is a Senior Producer at The National Geographic Society.